Undermount Gensets
New and used undermount / underslung gensets of the brands Carrier, Genmark and Thermo King.
Trademark offers new and used undermount gensets for reefer containter chassis. These gensets have been designed to provide continuous power supply, to keep the refrigeration unit operational during road and/or rail transport and on remote locations with no power supply available.
We deliver undermount gensets for the brands Carrier, Genmark and ThermoKing. Undermount gensets are designed to be placed underneath a chassis and provides the possibility to power reefer containers.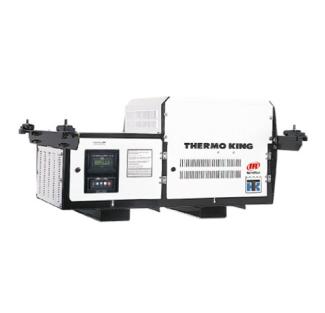 Brands
Back